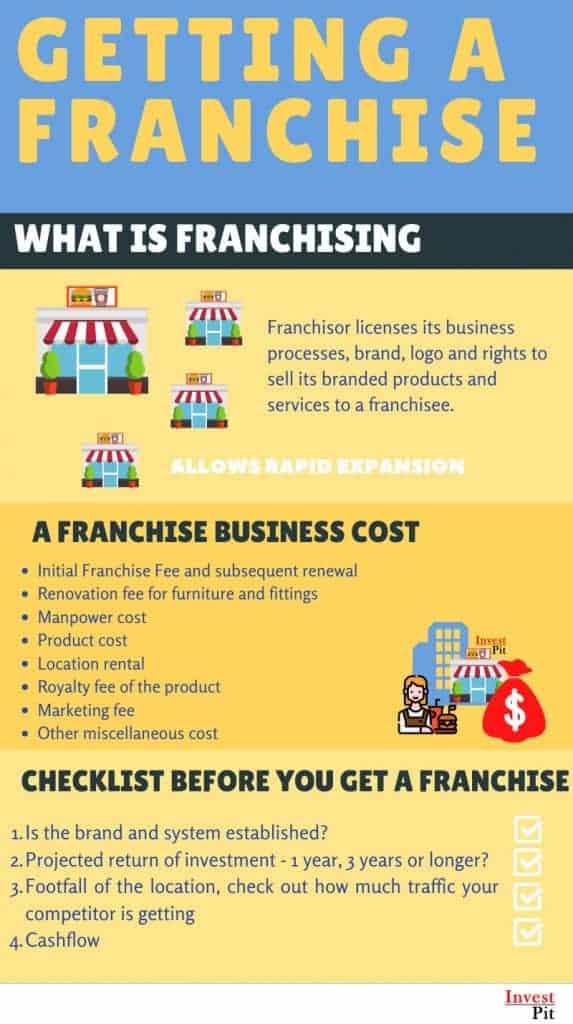 When did the concept of Franchising originate?
History of franchising started as a concept in ancient times. Feudal lords launched the method of offering to others the rights to accumulate tax obligations and also run markets on their part. However, this makes franchising more akin to a political ruling role instead of that by a corporate organisation.
One of the earliest example of using franchising via the sale of consumer goods to housewives in America, 1851. Isaac Singer created the very first American product Singer® franchisor. He marketed to independent salespersons the rights to sell his sewing devices to end-users.
During the mid-nineteenth-century, beer brewers also establish agreements with pub proprietors to offer their beer solely in the pubs in Germany.
Pros of Franchising your business
Franchising brings many benefits to business owners who are looking to grow their business
Reduced Capital Requirement
Keeping a lean Staff count
Ease of Scalability
Increase Profits
Brand Awareness result from growth
Cons of Franchising your business
High initial start-up cost that includes trademark and branding
Lesser control over the franchisee
Smaller revenue from each franchisee
Some of the popular franchise in different industries
Let us take a look at some of the franchises in different industries.
Food and Beverage Industry Franchise
Dominoes Pizza
Taco Bell
Education Industry Franchise
Sylvan Learning Center
Healthcare Industry
GNC
Miracle-Ear